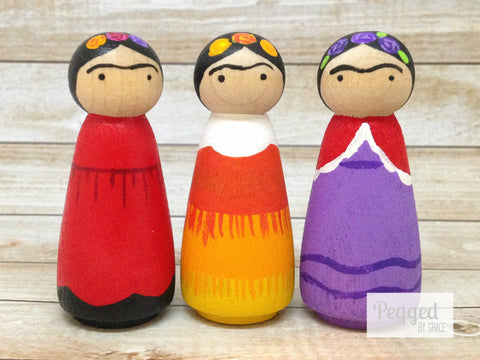 Frida Kahlo - an artist, a style icon, and so much more- and now a peg doll. We can all identify with some part of her rich and full life story. I love the idea of a little Frida Kahlo totem guarding our creative spaces.

This set includes three versions of her, because its hard to just pick one favorite style of dress. But if you just want one, or you'd like a larger version of her, send me a message and I will accommodate.

They stand 2 inches tall, and are protected with non-toxic varnish. They will usually be painted to order but may possibly be ready to ship. Questions? Send me a message before you purchase.